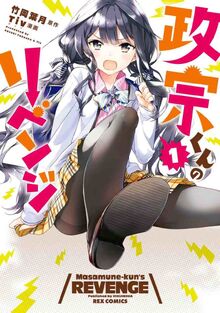 Volume 1 is the 1st volume in the manga series of Masamune-kun no Revenge. It is written by Takeoka Hazuki and illustrated by Tiv and is published by Ichijinsha.
"As an overweight child, Makabe Masamune was mercilessly teased and bullied by one particular girl, Adagaki Aki. Determined to one day exact his revenge upon her, Makabe begins a rigorous regimen of self-improvement and personal transformation.
Years later, Masamune reemerges as a new man. Handsome, popular, with perfect grades and good at sports, Masamune-kun transfers to Aki's school, and is unrecognizable to her. Now, Masamune-kun is ready to confront the girl who bullied him so many years ago and humiliate her at last. But will revenge be as sweet as he thought?" - Seven Seas Entertainment.
Chapters
Edit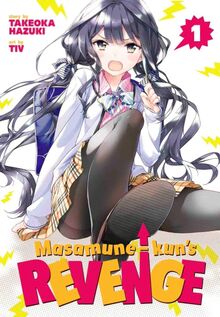 Seven Seas Entertainment published the English volume on June 14, 2016.
Ad blocker interference detected!
Wikia is a free-to-use site that makes money from advertising. We have a modified experience for viewers using ad blockers

Wikia is not accessible if you've made further modifications. Remove the custom ad blocker rule(s) and the page will load as expected.